So Long, Universal Analytics: Google Analytics 4 Replaces Universal Analytics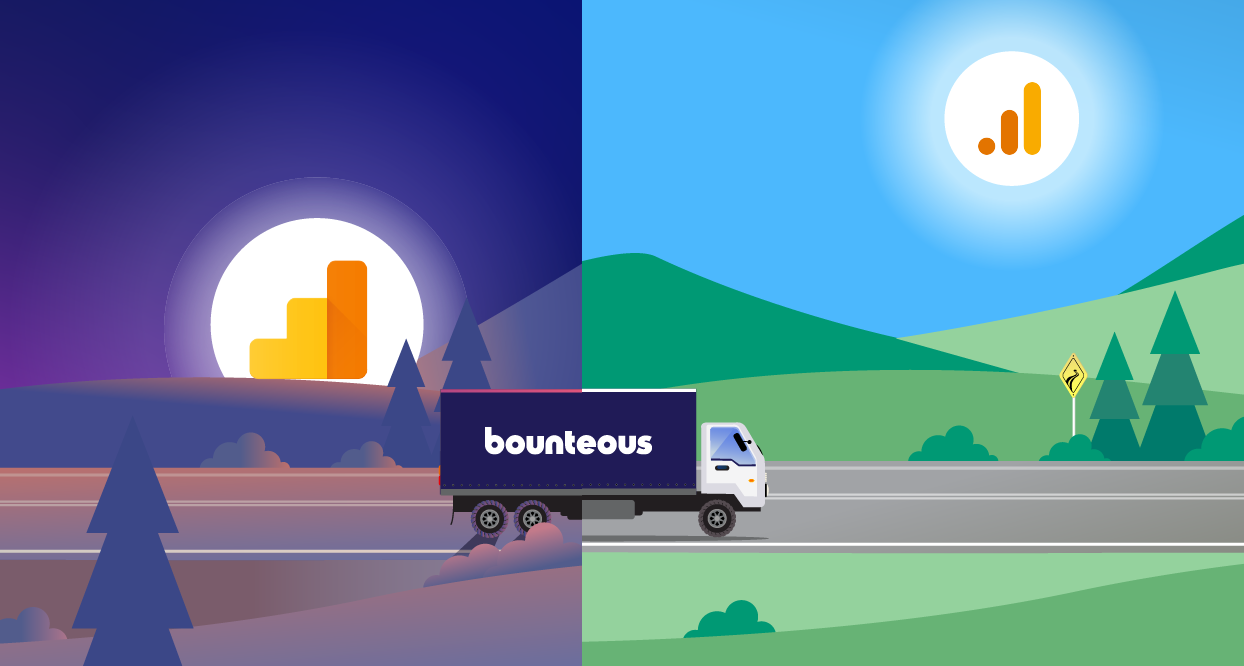 The date every Google Analytics user has been waiting for is here: the transition from Universal Analytics to Google Analytics 4. 
On July 1, 2023, the standard, free version of legacy Universal Analytics (UA) properties began to cease data collection, making Google Analytics 4 (GA4) the platform's sole tracking method and property type. Data cutoff will continue on a rolling basis and the UA sunset for legacy Google Analytics 360 customers begins July 1, 2024. It's time for every user to look past the initial adoption phase and move toward the adaption phase. 
If you're uneasy about the switch or in the "What now?" mindset, you're not alone. For Analytics users, the UA to GA4 migration is the largest change and shift in the platform's history. It affects tooling practitioners, analysts, strategists, marketers, data-informed executives, and many others. Previous stages of this sunset spurred commotion around migrations, reporting re-hauls, and re-implementations, and in some circles, fostered a sense of "upgrading just to upgrade'' rather than upgrading to innovate and modernize. So far, users have strong opinions about the change—but no matter your position, the move to GA4  warrants special attention in terms of tooling and migration, confidence in the data, familiarity with the new source-of-truth, and skills to enable data activation.
What to Know About The Change
After 12 years, Universal Analytics (also referred to as GA3) properties will sunset and stop collecting data. Real-time data will go to 0, reports won't populate any longer, and those properties will be read-only. It's important  to understand that historic data will not be deleted right now. Legacy data will still be accessible and currently, there's no date planned to remove older properties.
The sunset is a dramatic move by Google, but it makes sense.
Google Analytics has been around since 2005 (technically longer since it was an acquisition of an existing product, Urchin). Fun fact: legacy property IDs such as "UA-12345-6" actually refer to Urchin Analytics, not Universal Analytics. It's fair that Google is letting go of some of the last remnants of Urchin. The internet was drastically different when it was acquired: flip phones were still the standard, and Google Ads (known as AdWords back then) was in its infancy. Over the years, there have been many updates to GA; Universal Analytics was specifically designed to consider multiple platforms in one. However, this tool could no longer keep pace with technological innovation. Not now and especially not for the future since things are changing quickly and drastically with tracking abilities (think cookieless future). UA couldn't even natively track mobile apps and websites together. It was a web-first platform that relied on soon-to-be-outdated technology like using only browser cookies or devices' advertising IDs.
This isn't to minimize UA's benefits. It was a great product and did more than serve its purpose for 12 years. The industry fully embraced it, mastered every feature, and used the tracking in ways that were never before possible. Some of the work and knowledge-sharing from experts like Simo Ahava, Krista Seiden, and Julius Fedorovicius are incredible. It's important to recognize that all of those resources still exist and there are many more since it's a new platform for everyone. Learning, embracing, and fully adopting GA4 is the next step. Viewing it as a replacement can cause frustration and possibly fear with this full sunset. However, no matter which step you are in the migration, there are reasons to look forward to your new analytics platform.
What to Do for Last-Minute Migrations
We're now past preparation and in reaction mode, but even if you haven't done anything to prepare, there's no need to panic. For businesses that haven't fully migrated, started to migrate, or created a GA4 property yet, there's good news and bad news.
The good news is that Google Analytics will automatically create a GA4 property based on legacy UA properties. This means that while data will no longer track to legacy properties, data collection will not cease completely. The new automatic property will pick up the UA/gtag tracking so that you won't have a gap. It uses the same method as the Setup Wizard.
This should also be known by those who have already migrated in the past. That automatic behavior is turned on in UA properties by default so there may be new properties that sprout up. The next step for everyone is to review accounts for cleanup.
The bad news? Only basic automatic events such as pageviews and enhanced events will track. Any custom events, ecommerce data, or other customized setup will not transfer over.
How to Thrive Post-Migration
Organizations that have completely migrated recently or in the past three years should pay attention as well. If the only goal was parity, it's a great time to revisit measurement strategies. Since GA4 is so different from UA, there could be opportunities to refine data collection. If the setup was originally focused on a copy of UA, reports may not be as effective as they could be. Some steps to start with are to take advantage of the new event labeling and conversion tracking opportunities that can make your data more insightful. A starting point could be to view dashboards and switch the mindset from, "What's missing that was in old reports?" to, "What's missing for our decision making?"
Beyond tooling and strategy, new features should also be explored. Having full control to customize the interface, create machine-learning anomaly detection, use predictive metrics for ecommerce, and enable modeled data are a few areas in which to start.
The next point is to review reporting. Recreating UA dashboards and reports so that they are identical is not the best approach. Evaluating the activation of the GA4 data should be the ultimate goal. Linking Search Console for additional SEO data, using first-party audiences from GA in GMP media tools and CDP platforms, and facilitating the future of Salesforce and other third-party integrations are all considerations to have at the outset of new measurement strategies. 
The legacy source-of-truth and data collection has been officially sunset for standard UA properties. While the forced adoption (as some may call it) of GA4 presents its challenges, it's important to remember that this transition marks a significant shift in data-driven marketing, making way for a tool that's designed to adapt  to the evolving internet and app landscape. Consider this migration as an opportunity to review your data to move forward in tech maturity and enhancements. Embrace the change and embark on a journey towards a more advanced analytics era.