What Is Buy‑Online and Pick‑up In‑Store? Using Shopify Plus to Improve Customer Experience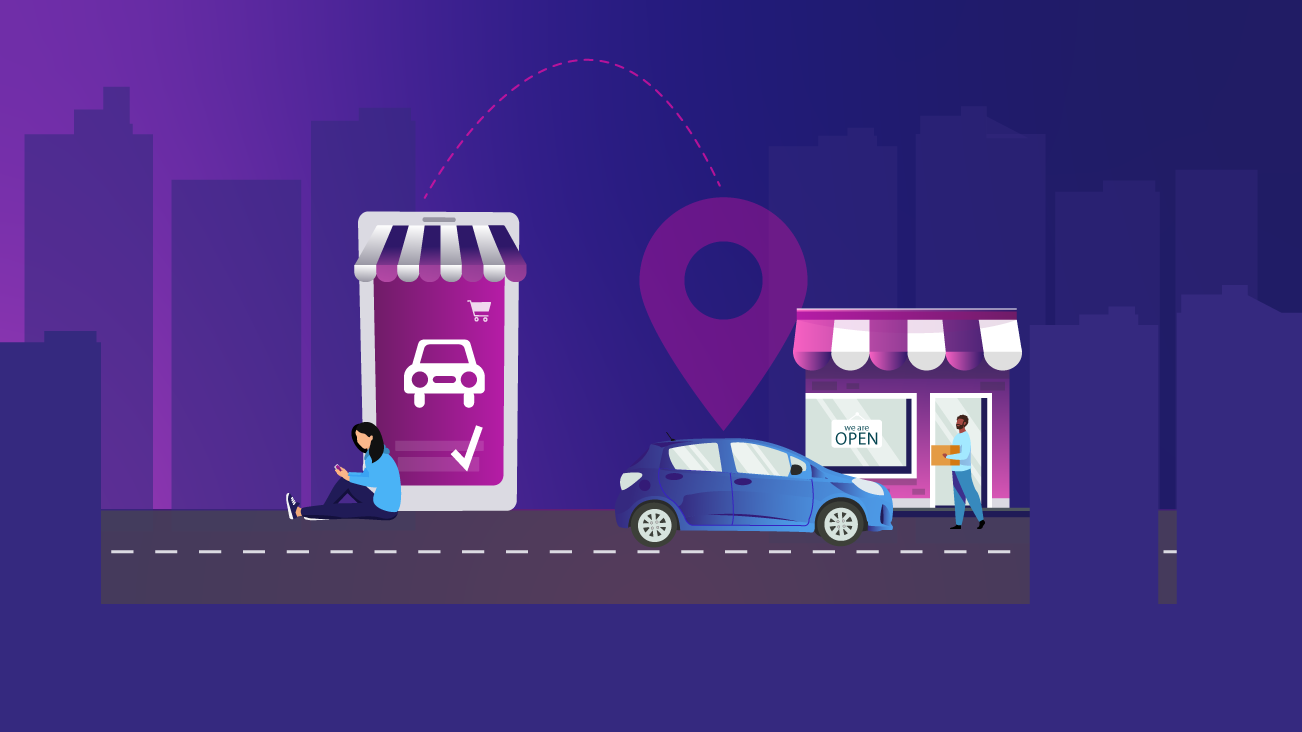 Digitally-savvy businesses understand that delivery and logistics play an important part in creating a premier brand experience for shoppers. Consumers unequivocally have grown accustomed to, and now expect, flexible checkout and delivery options. Businesses of all sizes and niches have incorporated buy-online and pick-up in-store (BOPIS) into their omnichannel strategy to bridge the gap between online and brick-and-mortar sales. You may also hear BOPIS referred to as click and collect, curbside pickup, and ROPIS (reserve online, pick up in-store).
What Is Buy-Online and Pick-up In-Store?
BOPIS can take on many forms. A consumer can interact with BOPIS by placing an order online, then walking into a business's retail store to retrieve their online order at a service desk. This is appealing to customers who don't mind going inside a store, but don't want to spend time casually browsing. .
Another option for a consumer to interact with BOPIS is by placing an order online, then using a designated parking space where they can park their car and expect a store associate to walk over and place the order in their trunk. This option—curbside pickup—appeals to consumers looking for a quick and easy way to shop without having to exit their vehicle and enter a store.
Why Buy-Online and Pick-up In-store?
Incorporating BOPIS into an omnichannel digital strategy offers several advantages to both businesses and customers. .
First, BOPIS saves consumers time and helps facilitate a positive purchasing experience. Traditionally, if a product is out of stock in the brick-and-mortar location, consumers must either come back another day to see if the item is back in stock, or drive to another store and hope the product they're looking for is available there.
In this case, BOPIS can alleviate some customer frustration by allowing the consumer to go to the retail store's website and see if the product is in stock. If it's not available, the consumer can order the product online and pick it up on the estimated pick-up date. If it's available, the consumer can simply purchase the product and easily pick it up curbside or at a service desk.
Other benefits of BOPIS to your customers are that consumers don't have to pay for shipping and don't have to wait for their item to ship—which enables you to compete with the likes of Amazon.
For as many wins as BOPIS provides your customers, there are just as many for your business. Major benefits for companies include:
Reduced return volumes, which saves you the cost of processing refunds.
Customers are less likely to abandon their cart than with traditional online ordering.
Just like BOPIS saves the customer dollars with the elimination of shipping costs, you also save money with reduced delivery costs.
BOPIS return volumes, saving you the cost of processing refunds.
Increased store traffic and, in many cases, extra purchases made while the customers are picking up their order in-store.
BOPIS not only leads to an improved customer experience and increased satisfaction, but is also beneficial to your bottom line.
Adopting BOPIS to Your Shopify Plus Website
Shopify refers to BOPIS as local pickup and can help businesses of all sizes take advantage of this strategy. If you're already using multi-location inventory in Shopify to manage your inventory, you're well-positioned to adopt BOPIS/local pickup into your Shopify Plus website and can find information on how to do so here.
For some companies, it may not be so simple. If your business is more complex, you may benefit from strategizing with a partner to develop a solution that is right for you.
For example, Bounteous has partnered with large retail companies to propel their omnichannel strategy by bridging offline and online consumer demands. With customer-centricity in mind and a drive to continuously improve, one client of ours introduced and adopted BOPIS to their Shopify Plus website. Leveraging a stack of applications offered in the Shopify marketplace and custom middleware built by Bounteous bridging legacy systems, now customers can purchase their order and pick it up at designated locations within 72 hours.
By working with an experienced partner who understands your unique business requirements, you'll ensure you're getting the most out of BOPIS by choosing the right applications within the Shopify marketplace and developing custom solutions to meet and exceed your expectations. Your selected partner of choice and your business can deliver exceptional and convenient solutions whether it's directly to the customer's front door, consumer's car door, or at a designated in-store location. Implement a BOPIS solution that fits with your commerce ecosystem, seamlessly aligns with your consumer's dynamic day-to-day activities, and adapts to make their life a little more delightful with your brand.