Connect Creative and Technical Processes with Adobe Workfront and Adobe Experience Manager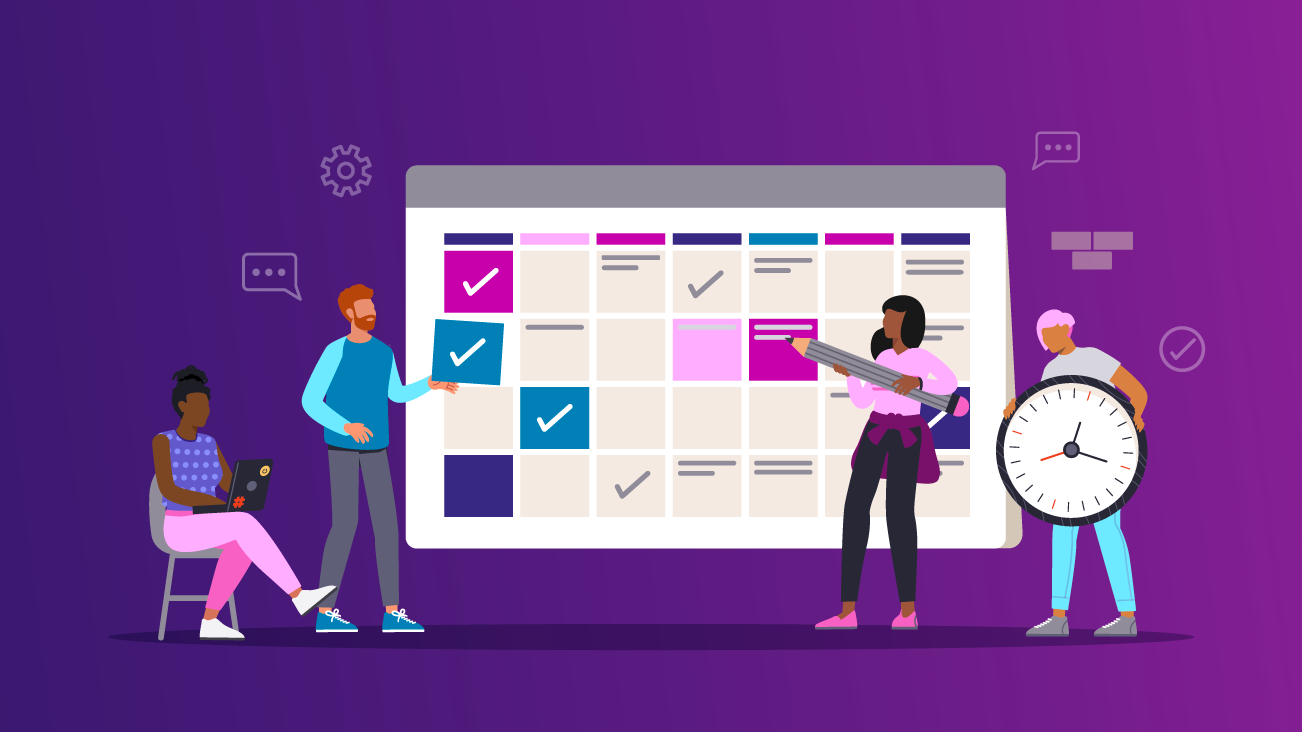 Leveraging marketing content to stand out against the competition, and influence buying decisions, is becoming increasingly challenging. As demand escalates, deploying compelling content with speed, agility, and accuracy can lead to disjointed workflows within organizations.
Who is assigned to edit the photos? Does marketing or operations have the final approval? How do we source the copy for this asset? When the content is complete, how do we push this live on our website?
Having a well-orchestrated workflow, from intake to delivery, has to span across an organization to gain visibility into the full life cycle of work. Using a tool to manage workflows is the first step to streamlining processes and increasing speed to market. However, I would encourage you to think about not only how you can improve work processes, but how these work processes are intrinsically linked to asset management.
Adobe Experience Manager (AEM) and Adobe Workfront are two tools that connect the creative and technical processes to become one efficient system. AEM is a robust web content management system responsible for delivering and managing content across all digital channels. Workfront is a work management tool meant to empower enterprises to streamline intake, manage demand, and align work to strategy in a single place.
How Do Adobe Experience Manager and Adobe Workfront Work Together?
From mapping out a complete personalization strategy to assigning assets to various stakeholders, Workfront is where you manage workflows across an organization. Within Workfront, projects can be used to instruct teams to gather details for deliverables, marketing materials, and assets. Stakeholders can be tasked with making changes and approvals within the project, keeping all communication in Workfront.
Once assets have been routed through team members and approvals, the project is ready to be pushed to AEM. Upon sending, Workfront metadata and custom forms are synced within your AEM instance. Now users in either AEM or Workfront are working with the same data without needing to work directly in both systems. Once the asset has landed in AEM, it is now ready to be published on your website. For more information on how Workfront and AEM connect, view Adobe's resources here.
Integrating AEM and Workfront allows for stakeholders to have more insight and control in the marketing process, from creation to deployment. It also allows for each tool to be used to its full potential, maximizing the return on investment.
Let's dive into a use case to see how a current client of ours, a leading architecture firm, leveraged AEM and Workfront to organize its digital assets.
Use Case for Leveraging Adobe Experience Manager and Adobe Workfront
A leading architecture firm was using a variety of different tools to generate assets, manage approvals and changes, and publish final products. Prior to leveraging Workfront and AEM, the firm was using four different systems to manage its assets. From having a different system for asset storage, a system for processing work during the creation process, another system for approvals, and ANOTHER system for asset publishing, teams were frustrated with the lack of organization.
Through implementing the AEM and Workfront integration, the firm was able to modernize its asset delivery process by having one tool for tasks and creation (Workfront), and another tool for publishing (AEM).
Workfront allows the firm to handle asset creation through projects. Projects are sectioned out into tasks, which will display timelines, organize steps, and can be assigned to different users. When assignments are given, users are notified when their task is scheduled to start. Teams can be instructed to gather details for marketing materials and assets, and then can easily send them through an approval process. Using projects provides one source of truth for the entire process by documenting all asset interactions in one central location.
Once this approval process is completed, the asset can be sent by the asset approver to AEM with all relevant metadata fields. By leveraging this integration, the firm can now keep communications, edits, and creative work within Workfront. AEM now only houses final assets, improving brand consistency and eliminating the confusion that comes from having different versions of the same asset in AEM.
Efficiently Oversee Content and Organizing Processes
When workflows are integrated with asset management, organizations can efficiently oversee their content and organizing processes, which ultimately improves visibility, usage, governance, and communication internally.
Not only do internal teams gain control over the creative and technical processes, but consumers benefit from this improved operational efficiency. When internal teams have insight into the asset creation and deployment process, personalized and relevant content can be deployed to consumers faster, improving the overall customer experience.