Shopify Commerce & Cocktails
Happy Hour
Event Details
Wed, Sep 27, 2023 | 4:00 PM to 6:00 PM CT
Bounteous - The Studio , 4115 N Ravenswood Ave , Chicago
Join us for an intimate 'Commerce & Cocktails' event where we will discuss the key components and challenges companies should keep in mind when implementing a commerce platform, whether DTC or B2B.
Learn from industry leaders among a group of select professionals about commerce frameworks and the core pillars required to create a successful omnichannel shopping experience and accomplish your business objectives. Hear from Jon Reily (SVP, Commerce Center of Excellence at Bounteous), "the commerce guy" who will kick-off the conversation and share learnings from his experience as a 25-year veteran in the commerce industry.
We look forward to great conversations, cocktails and Q&A!
Agenda:
4-4:30 pm - Cocktails
4:30-5 pm - Speakers
5-5:30 pm - Q&A
5:30-6 pm - Networking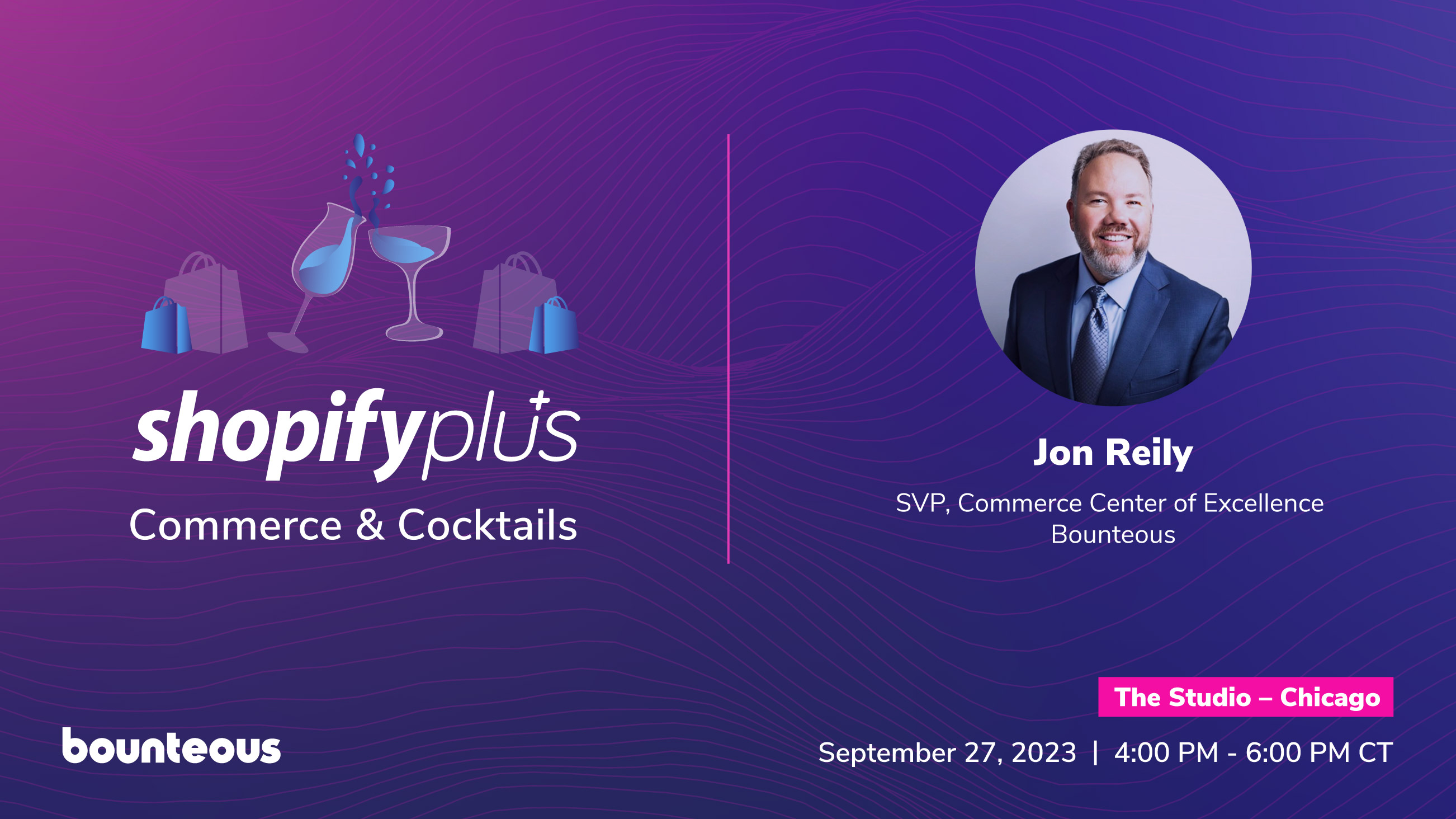 ---